Celebrating Employees Who Light the Way
When it comes to transforming our company, we turn to our employees for inspiration. At FirstEnergy, we believe we are more than an electric company. We are 12,000 employees with the power to be a catalyst for good – a diverse and talented team accomplishing remarkable things every day.
Our employees are doing more than bringing our customers energy for the here and now. They are powering exciting opportunities for all that lies ahead. And we're investing in them – so they can invest in the communities where they live, work and play.
Our Light the Way campaign celebrates our employees' exceptional efforts to do good for their communities and the 6 million customers we serve.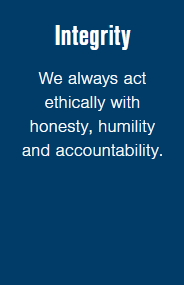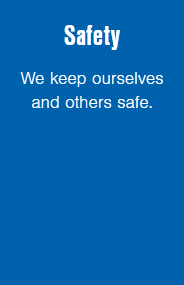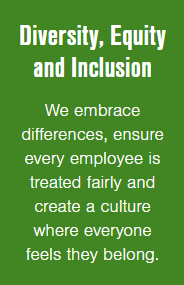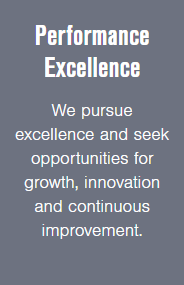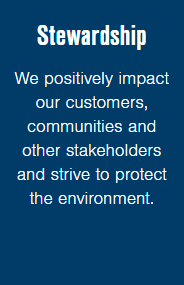 ---
Recognizing Employee Excellence

FirstEnergy employees are doing great things for the company and in the communities we serve – from developing ways to work smarter; to creating a culture of diversity, equity and inclusion; to saving someone from a dangerous situation. We're lighting the way in more ways than one and shining a light on these phenomenal employees.

---
Hero Award
The Heroes program was introduced in 2015 to honor employees who make our company – and the communities we serve – a better place to live and work by taking the time to care. FirstEnergy employees perform selfless acts of courage every year that make a life-changing difference for others. FirstEnergy Hero Awards recognize deserving individuals and groups. A FirstEnergy Hero can be anyone who has gone above and beyond to help someone in need through a heroic act of courage and compassion. To learn more about the most recent Hero Award recipients, visit our corporate newsroom.

---
Values in Action

FirstEnergy's core values are shared by everyone in the organization and encompass what matters most to us. They guide the decisions we make, inspire the actions we take and shine a light on who we aspire to be in the future.
Our Values in Action series is an internal recognition program that features teams and employees who are living our values within our company and the communities we serve.




When it comes to living our company's core value of Stewardship, Harrison Power Station employees are in the fast lane, working to ensure the road that leads to the Haywood, West Virginia, facility is a green one. Employee volunteers from FirstEnergy's subsidiary Mon Power are in the fast lane to protecting the environment, collecting more than 5,000 pounds of litter since 2021 along the road leading to its Harrison Power Station.