EFFORTLESS CUSTOMER EXPERIENCE
We define the "Customer Experience" as the sum of all interactions that a customer has during their relationship with FirstEnergy. Committed to meeting our customers' expectations for premier service, we're focusing on providing them with an effortless, transparent and consistent experience. As part of that effort, we're continuously working to modernize our customer service capabilities, create more self-service options and expand communication channels to serve and engage with our customers – and connect with them when they need us the most.
Our employees are also FirstEnergy customers, and they inspire us to engage with our customers in meaningful ways, guide them to resources and support very real needs. For example, we were proud to launch the "We're Customers Just Like You" campaign, which features employees who understand how difficult it can be to find and ask for help when finances are tight. We also understand the importance of meeting customers where they are, so the campaign was shared via video, social media and personalized emails.


Our assistance and support programs provide personalized solutions to help customers keep the lights on and access energy-saving opportunities. Following the success of this effort, we'll continue to develop innovative ways to offer compassionate, accessible and practical support during challenging times.
As part of our business strategy, we are using a data-driven approach to create a best-in-class customer experience. We're also enhancing customer interactions with our contact centers and digital channels and continuing to support our low-income customers' needs throughout the transition to a reduced-carbon future.
We are making progress toward our strategy by building a better, more modern digital customer experience – borne out of fresh, forward-thinking initiatives and driven by employees who want to make life easier for our customers.

For example, our FirstEnergy customers now have several additional payment methods available to them, including Apple Pay® and Google Pay™ for residential customers. Customers who have Apple Pay® or Google Pay™ accounts configured on their smart phones or electronic devices can use these methods seamlessly to make secure, cashless payment transactions.

In addition, customers can arrange to make partial payments online, pay by text messaging or pay as a guest without creating a FirstEnergy online account first.
We offer a suite of convenient tools to help customers stay connected and up to date with important account and outage information. Because we understand the inconvenience of a power outage, we also offer a streamlined outage reporting process on the website and comprehensive 24/7 Power Center outage maps, which show current outage locations, estimated restoration times, the cause of outages and the status of the repair crews.
We continually research and incorporate new technologies into our customer interactions, as well as prioritize system upgrades that will better position us to meet evolving customer expectations and resolve concerns more efficiently.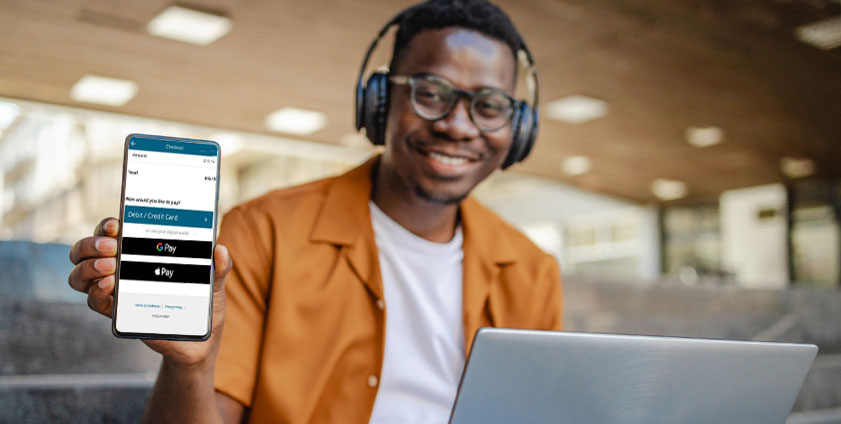 We are working toward a Customer 360 view that gives us a comprehensive picture of our customers' experience by aggregating data from their various touchpoints. This view will enable us to track the customer journey and leverage a fully integrated knowledge management process that creates transparency of customer issues and drives continuous improvement. Our technology investments will prepare us for migration to a multichannel environment that can address and resolve customer issues through the channel of their choice.
Our goal is to enhance our customers' experience by providing full visibility and consistency across all channels. By engaging more innovative and accessible communication options, we help our customers stay informed in the way – and at the time – that's right for them.

To monitor our customers' experience and drive continuous improvement in our service to them, we use customer surveys to track key metrics such as First Contact Resolution (FCR), Customer Satisfaction (CSAT), Customer Effort Score (CES) and Escalent/Cogent Engaged Customer Relationship (ECR) Index. Between 2018 and 2021, scores for Customer Satisfaction, First Contact Resolution and Customer Effort increased by approximately 2% to 3% due to our continuous efforts to improve and provide a best-in-class customer experience.

SOCIAL MEDIA COMMUNICATIONS
Social media is a key platform for sharing information with stakeholders and assisting customers with service requests and other account-related concerns. FirstEnergy manages accounts on Twitter, Facebook, LinkedIn and YouTube.

Our social media posts present timely information on a range of topics, including:
Seasonal energy efficiency tips
Electrical safety information
Tips on managing a FirstEnergy electric account
Power outage education
Company updates, such as scheduled service reliability enhancements
Community engagement updates
Customer program information
Social media not only keeps our customers informed – it helps us keep them safe when storms arise. When a major weather event is forecast, we share information to help customers prepare for a potential outage, as well as remind them how to report outages and get status updates. Once a storm has passed, social media helps keep customers informed through regular restoration updates. We also share safety reminders, such as what to do about downed power lines and how to use generators safely.
To provide a helpful, personalized and efficient experience for customers and other stakeholders who reach out through social media, representatives from Communications and Customer Self-Service collaborate to answer questions and address concerns. The team is available Monday through Friday, 8:00 a.m. to 5:00 p.m., with expanded hours during major weather events.

ASSISTANCE PROGRAMS
We strive to meet the needs of our diverse customer base and provide equitable solutions for everyone we serve.
As part of that effort, we offer payment assistance and emergency support programs to help customers facing financial hardships. Programs can help customers budget monthly payments, pay winter heating bills, catch up on past-due payments and avoid service disconnections. To view the different assistance programs available to customers in each part of our service territory, please visit our Assistance Programs page.

FirstEnergy also offers programs for income-qualified residential customers to reduce energy usage or offset the costs of energy improvements. These programs often work in conjunction with other utilities or local, state or federal funding opportunities to maximize customer benefits. Using our website, customers can search for assistance options based on location, household size and income. To review the programs we offer, please visit our Saving Energy page.