AFFORDABILITY AND ASSISTANCE PROGRAMS
We are focused on meeting the needs of our diverse customer base and providing equitable solutions for everyone we serve.
As part of that effort, we offer payment assistance and emergency support programs to help customers budget monthly payments, pay winter heating bills, catch up on past-due payments and avoid service disconnections. To view the different assistance programs available to customers in each part of our service territory, please visit our Assistance Programs page.
Our employees are also FirstEnergy customers, and they inspire us to engage with our customers in meaningful ways, guide them to resources and support very real needs. For example, we're proud to have launched the "We're Customers Just Like You" campaign, which featured employees who understand how difficult it can be to find and ask for help when finances are tight. We also understand the importance of meeting customers where they are, so the campaign was shared via video, social media and personalized emails.

FirstEnergy also helps customers identify ways to reduce energy use and minimize their carbon footprint while also saving money on their electricity bills. For example, we offer energy efficiency programs designed to help income-qualified residential customers reduce energy usage and offset the costs of energy improvements.
These programs often work in conjunction with other utilities or local, state or federal funding opportunities to maximize customer benefits. Using our website, customers can search for assistance options based on location, household size and income. To review the programs we offer, please visit our Saving Energy page. For additional information on our energy efficiency programs please see our Energy Management and Efficiency page here.
Effortless and Modern Customer Experience
Our commitment to customers drives our innovation. To help ensure we meet or exceed our customers' expectations in all interactions with them, we're using a data-driven approach to develop a more modern, effortless and consistent customer experience. As a result, our customers now benefit from enhanced customer service capabilities, self-service options and payment methods.
Our FirstEnergy customers now have several additional payment methods available to them, including Apple Pay® and Google Pay™ for residential customers. Customers who have Apple Pay® or Google Pay™ accounts configured on their smart phones or electronic devices can use these methods seamlessly to make secure, cashless payment transactions. In addition, customers can arrange to make partial payments online, pay by text messaging or pay as a guest without creating a FirstEnergy online account first.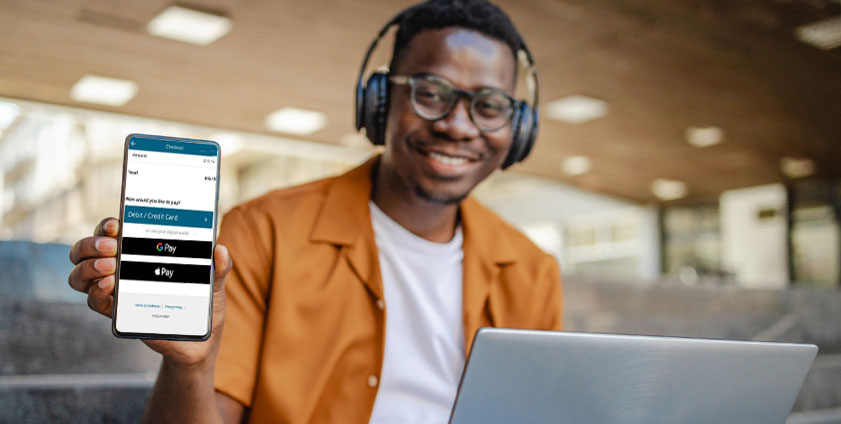 We know our customers rely on us to power their daily lives, so we also offer a suite of convenient tools to help customers stay connected and up to date with important account and outage information. Because we understand the inconvenience of a power outage, we developed a streamlined outage reporting process on our website, where customers can find comprehensive 24/7 Power Center outage maps, which show current outage locations, estimated restoration times, the cause of outages and the status of the repair crews.
Please see our EESG data table for our customer service metrics.


FE Chat is an important self-service tool, saving our customers time and energy by easily directing them to answers for commonly asked questions. Customers who prefer to work with Contact Center Agents also benefit from our more recently launched internal chatbot that helps employees respond to a range of needs quickly and efficiently.
Customer-Focused Communications
Our goal is to enhance our customers' experience by providing full visibility and consistency across all channels. By engaging more innovative and accessible communication options, we help our customers stay informed in the way – and at the time – that's right for them.
Social media is a key platform for sharing information with stakeholders and assisting customers with service requests and other account-related concerns. FirstEnergy manages accounts on Twitter, Facebook, LinkedIn and YouTube.