John W. Somerhalder II
Board Chair
Interim President and CEO


Paul Kaleta
Board Committee Chair, Corporate Governance,
Corporate Responsibility and Political Oversight
November 2022
This year, as FirstEnergy celebrates its 25th anniversary, we are in the midst of a transformation that aims to revitalize our corporate culture, improve the financial profile of the company and optimize performance through customer-centered investments in innovation and technology.
Now more than ever, we are focused on our people – the more than 12,000 employees who inspire us, drive FirstEnergy's success and light the way in the communities where they live and work. We are building a team that draws strength from its diversity of talent, experience and perspective while sharing an unwavering commitment to the Mission and Core Values that anchor our corporate strategy.
For these important reasons, our corporate responsibility approach now reflects FirstEnergy's long-held belief that employees are essential to the company's success – and distinguishes their role by expanding our priorities to include Employee, Environmental, Social and Governance (EESG).
Our corporate responsibility website reflects the talent, collaboration, innovation and investments necessary to enable the clean energy transition and meet the evolving needs of our customers.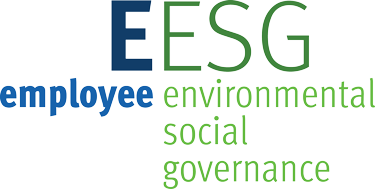 Our long-term, multibillion-dollar investment plan supports our continued work to enhance the reliability of our transmission and distribution system for the millions of people who depend on us while developing a more resilient and modernized electric grid that incorporates emerging technologies and helps enable the low-carbon future to come. For example, we recently deployed an interactive system across the entire FirstEnergy footprint that uses automation to enhance operations and streamline communications and will pave the way for future technology advancements.

We believe renewable energy is also a key aspect of the clean energy transition, and we continue to support efforts to cultivate a low-carbon economy within our six-state service territory. With conditional approval from the Public Service Commission of West Virginia, we are advancing our first 50 megawatts (MW) of utility-scale solar generation with the first site expected in service by 2023. We are also investing more than $720 million to help connect clean energy generated by New Jersey's offshore wind farms to the power grid, supporting the state's goal of introducing 7,500 MW of offshore wind-generated electricity by 2035. In addition to these renewable energy projects, we continue to support electric vehicle infrastructure and energy efficiency programs throughout our footprint.
Along with a future-focused investment strategy, we believe it's important to meet stakeholder expectations for transparency and accountability regarding our EESG efforts. For example, guided by the Task Force on Climate-related Financial Disclosures (TCFD) framework, we have published an updated Climate Report, which includes climate risk and opportunity insights from low- and high-carbon scenarios and details our climate governance and risk management practices, climate targets and decarbonization efforts.
We are proud to share our progress on a range of key EESG initiatives and look ahead with both enthusiasm and determination. Each new day presents an opportunity to bring good energy to the communities we serve. And with every new challenge, we have a chance to do better.
Our strong leaders and dedicated employees have the wisdom – and the courage – to strive toward a clean energy transition and take actions to mitigate the risks of climate change. Together, we are reimaging the fabric of our organization and the future of our industry.